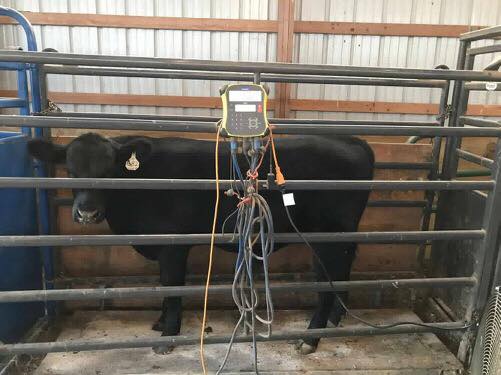 Some helpful advice about Tru-Test Cattle Scales.
To have scales under a squeeze chute, you'll need permanent load bars. These are mounted into concrete with bolts. While the installation can be extensive, once completed, this way enables you to get a weight while the animal is already in the chute.
An easier setup that is portable is the platform + MP load bars setup. Simply place the bolts of the load bars into the pre-drilled holes of the platform - an easy 5-minute set up! To move the setup, just remove the bolts so the platform and load bars are separate.
The load bars have a 16' cable to connect to the indicator and indicators include a mounting bracket to put the indicator on the side of the chute, or alleyway panels, etc.
0 comments
Leave a comment