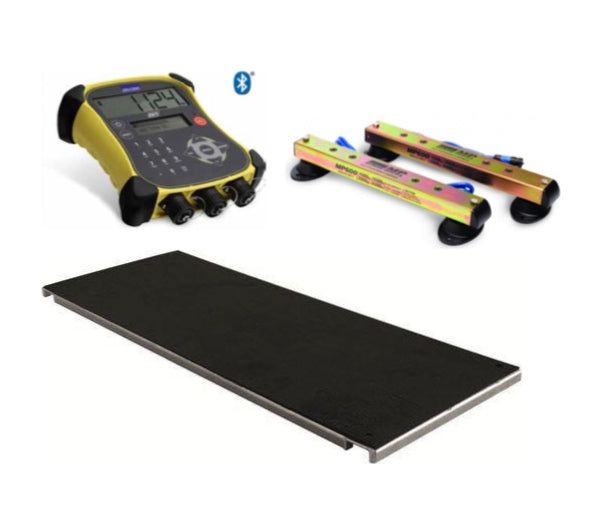 Livestock scales are an excellent investment for ranchers and farmers, allowing them to improve efficiency and productivity while minimizing the time, cost and effort of weighing cattle. Look at some of the reasons why cattle scales are so popular in the livestock farming sector:
Accuracy – It's crucial for your weighing equipment to yield accurate results, since it will be used at every stage of production and output, and hence affect your profits. Livestock scales can help you ensure that you receive consistent and highly accurate measurements, especially if they are properly calibrated and maintained.
Durability – Since livestock scales need to handle heavy loads on a daily basis, as well as harsh cattle country environments, they are designed to be extremely durable. Unlike scales designed for other industries with controlled environments, they can take the stress of multiple large loads as well as conditions like dust, rain, animal waste, etc.
Performance evaluation – The use of livestock scales allows you to measure cattle weights at different stages of life. This data in turn can be analyzed to evaluate feedlots, gain and related factors like adjusted weaning and yearling weights, as well as average daily gain (ADG) and weight per day of age (WDA).
Feed or medicine calculation – Livestock scales play a huge role in ensuring that your herd is getting the optimum diet and medication (such as antibiotics and deworming), which are based on the animal's weight. If the dose or feed is too high or too low, you could end up with poor performance or even lose animals, which will affect your bottom line.
Ease of use – Livestock scales normally feature flat wood or concrete decks that allow for easy loading and unloading of animals, but also include other user-friendly features. For instance, advancements in technology have led to the inclusion of memory components in many scales, which reduces the need for separate equipment to collect weight data.
Customization – Many kinds of livestock scales can be custom built to suit your requirements and may include accessories like gates, load bars, digital weight indicators, etc. These can help streamline your weighing processes even further, as well as reduce your time and labor investment.
0 comments
Leave a comment