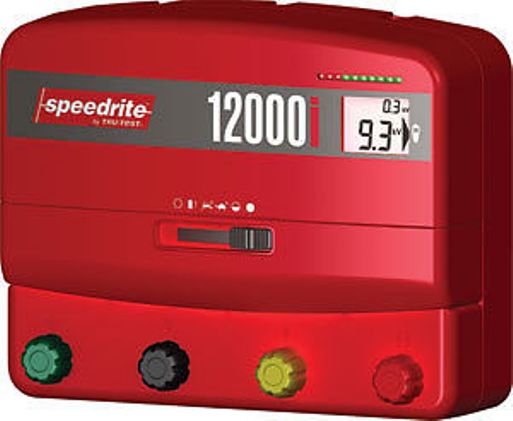 I went to go check my Electric Fence yesterday. I notice that the winter weather had been hard on some of the insulators which I had purchased from a large big box store. I realize right a way that I should've went to valley farm supply and ordered the highest quality fence insulators available. The people at valley farm supply are nice, they have fair pricing, and really care about their customers. I also notice that they offer a one large selection of products not only from electric fencing but also to livestock waterer needs and livestock scales.
I got the right fence insulators for my southern yellow kind fence posts. We run a mix of high tensile wire and run cattle on almost 100 acres of pasture. Most of our cows are pretty tame but we do have some bulls that we run in their herd. We always need a good strong fence. I strongly believe that strong defense makes better neighbors.
We really like the speed right 12,000 I fence charger. We've been using that fencer for almost five years down. We purchased it from the nice people at valley farm supply and at a fair price. It does everything we needed to do including the option to run it on a battery if needed. We found out the hard way during a severe power outage and drove a tractor over to the energizer and simply connected the 12 volt battery to the fence charger. It kept our fencing hot for several days until power was restored.
0 comments
Leave a comment