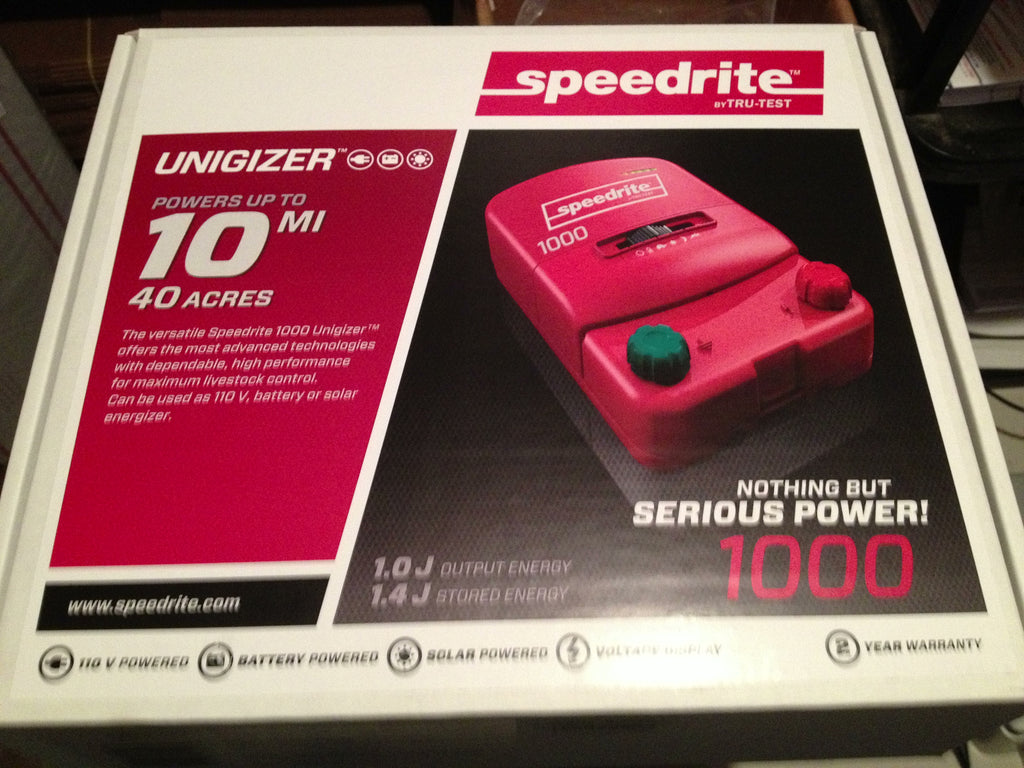 Speedrite Electric Fence Energizers offered by Valley Farm Supply was established in 2004 by Lancaster County local, John "JC" Remsberg, to provide quality farming supplies and equipment. The supply store warehouse is located in New Providence, PA. However, they provide service to professional farmers and hobby farmers throughout the country and internationally. Valley Farm Supply was initially started as a concept through eBay®, but as demand grew, so did the business. Over the years, one thing has been constant – the friendly, knowledgeable service you receive.
They offer a comprehensive website, from their catalog of great quality products to helpful guides, you will find everything you need to make your farm or ranch successful. They offer YouTube videos on how to install fencing for your farm and guides you on which brand or type of equipment is best for your needs. Or if you are still having trouble deciding what you need, you can give them a call at 717-786-0368 or send them an email.
JC's knowledge regarding farming supplies is unparalleled. Working in the farm industry, before becoming a wholesale dealer, gives JC the advantage that big box farming stores just don't have.
JC talked with me about countless stories, where customers have looked to Tractor Supply Company® and other larger stores for help, only to end up dissatisfied. In one case, a customer called looking for fencing to keep bears from getting into his farm. The grade of fencing from Tractor Supply Company® did not hold up to the test. This customer was just starting out his Beekeeping ventures and had 10,000 honey bees. JC was able to get him durable fencing that would work keeping the bears at bay, and sent him videos guiding him on how to install it correctly.
Valley Farm Supply is also one of the largest wholesale dealers for Gallagher® equipment. In addition, they carry many other brands of truest, speedrite, staff, patriot, and cyclops electric fencing, livestock watering systems and grazing supplies. Being one of the largest dealers in the Northeastern USA, they are able to pass amazing savings on to their customers.
Valley Farm Supply prides itself in quick, reliable service. They have never lost focus on providing the same great customer service that they started with in 2004. If you need help with your farming supplies or would like to learn more, please visit their website today.
Please patronize our business partners and request more information on how they can help you or your business. Valley Farm Supply partners with our store on Lancaster Pike in Quarryville, PAand has been a tenant with Moove In for five years. We value their local businesses as part of our growing community.
If your business or non-profit organization could use additional storage space, you can rent a storage unit online now or contact us for more information. Our knowledgeable property managers will gladly provide you with the best storage solution for your needs.
0 comments
Leave a comment