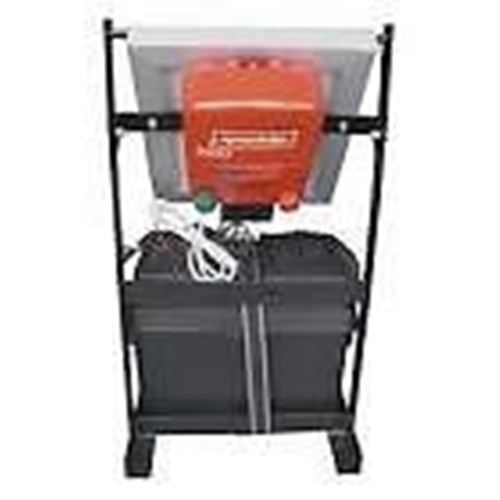 A Speedrite solar fence charger is the main thing in a solar-powered electric fence system.
It is also called a solar energizer or solar fencer, and it belongs to one of the three main categories of fence chargers.
Speedrite Solar fence chargers are rated based on their level of current output. This current is transmitted through a series of electric wires that form a grounded closed circuit.
This means that the speedrite fence system is grounded and its wire and fencer form a complete circuit.
This ensures that there is current always flowing through the uninsulated wires as long as the fencer is working, and these live wires can give an electric shock to any animal, person, or bird that comes in contact with it.
The amount of current flowing through the fencer system determines the degree of charge given. This can range from simple non-lethal shock to (potentially) fatal electrocution.
This way, the electric fence serves as a deterrent or barriers against encroachment by animals or people into a fenced-off area.
check us out for your electric fence needs.
0 comments
Leave a comment