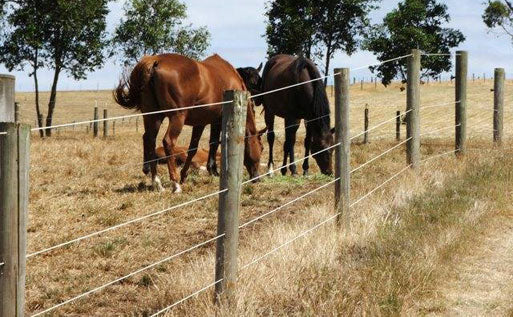 2 of the best electric fence chargers for your farm
We have evaluated many brands of electric fence chargers and energizers for you. Our staff has extensively tested many brands and came up with a the two energizers you should consider purchasing when building an electric fence or adding to your Electric fence on your farm.
 1. Speedrite brand electric fence chargers are in excellent choice for many situations. Speedrite is made by Trutest from New Zealand. Speedrite offers the Unigizer electric fence charger. We have tested the speedrite 3000 unigizer and found it to be a very good fencer at 3 Joules of power. It offers an on/off switch, fast and slow speeds, and digital display. This is an affordable and durable Energizer and is available from speedritechargers.com
 2. Patriot Brand Fence Chargers are another popular option. The patriot brand electric fence charger is made by trutest. Trutest is one of the largest manufacturers of electric fencing in the world. What sets patriot electric fence energizes apart is some of the models are dual powered, meaning they can operate on 110 V or 12 V battery. These units are not unserviceable, waterproof, and made extremely well for tough farm and ranch conditions. One of the best dual powered energizers available is the Patriot P20. it sells for under $150 and is available from patriotchargers.com. Patriot energizers offer a two year full replacement warranty. This brand of Energizer is certainly worth taking a look at.
For more formation please visit one of the websites mentioned or www.ValleyFarmsupply.comfor all the information you'll need for the best products at the lowest prices with the faster shipping available.
0 comments
Leave a comment