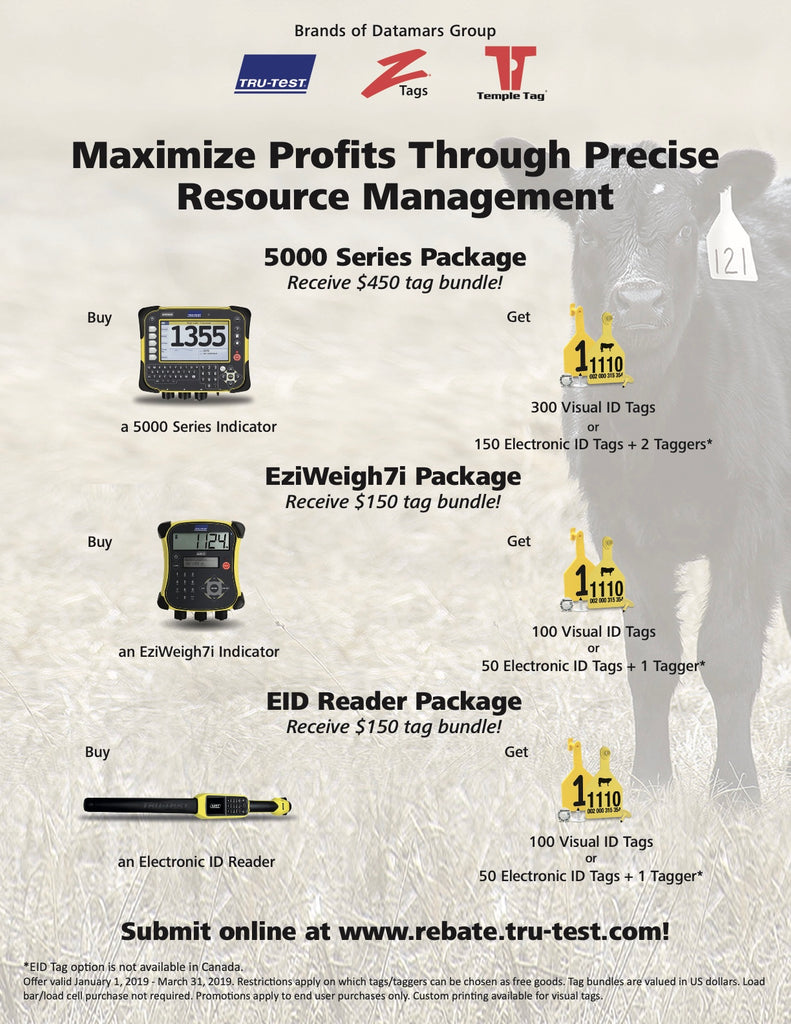 Check out the latest from Trutest / Datamars on cattle and livestock weigh scales systems
Maximize Profits Through Precise Resource Management
5000 Series Package - Receive $450 tag bundle!
Trutest 5000 series Scale and get 300 Visual ID Tags or 150 Electronic ID Tags + 2 Taggers*
PROMOTION REDEMPTION FORM - SPRING 2019
To receive your free products, please send this COMPLETED FORM and PROOF OF PURCHASE to the address below. All information is required, no exceptions. Must be post marked within 30 days of purchase.
0 comments
Leave a comment